Husom & Rose Archival Digital Pigment Printing
We specialize in printing photographs on fine art 100% rag paper. Better than conventional chemical silver based prints, digital pigment prints are much more archival — prints from our Epson Ultrachrome printers have a life of 100-200 years. Also, unlike color photo prints, digital archival pigment prints are on a heavy weight paper that avoids issues of dings and emulsion cracks that plague conventional photographs.
We Can Help You Determine the Best Size to Print
Today's digital cameras produce prints at both small and large sizes with stunning details. We provide help in determining how to best to print your camera images, including tests at various sizes. We accept files on disc, or you can FTP or use Dropbox. In many cases files can even be emailed to us. We ship small prints flat in boxes and large prints rolled around the outside of a tube and the tube place in a larger box—not only adding safety in shipping, but making them much easier to unpack. We have perfected shipping of all sizes of photographic prints and can use USPS, FedEx or UPS to match your needs and to get you the lowest shipping price.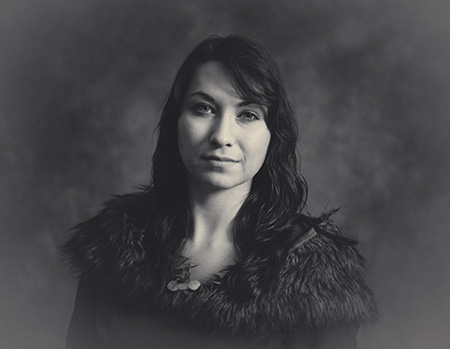 Larry Edwards, 20X26 print from digital camera image
Photo copyright by Larry Edwards.
Scanning and Printing from Film and Vintage Images
We also offer professional film scanning from 35mm to 8X10 film in black and white and color using Scitex and professional Epson scanners. In addition we can make new prints from existing photographs when the original negative, slide or transparency can not be found. We are familiar with scanning old rare film and prints and also offer restoration services for damaged or faded originals. In fact we have printed a number of museum exhibits of historic images including for the Mill City Museum in Minneapolis, the Minnesota History Center in St. Paul and the Anderson Center in Red Wing.
Anderson Center Farm, Red Wing MN. Turn of the Century photograph
scanned from original negative printed various sizes up to 40X60 inches.
Contact us for a price list or more information. Or if you are in the Minneapolis - St. Paul, Minnesota Twin Cities metro area, Greater Minnesota, Iowa or Wisconsin come visit us. You can call for an appointment at 715.792.5556 to find out how we can help you. We are often available at night and weekends in addition to normal business hours to best work with your schedule.
Call us at at: 715.792.5556 or you can e-mail us at: info@husomandrose.com for more information.